Cornerstone Community Chuch
A family of believers seeking the Truth and the Life.
And we know that in all things God works for the good of those who love Him, who have been called according to His purpose.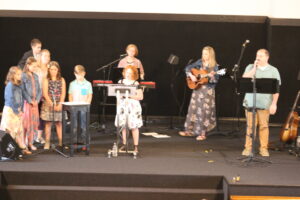 The Refuge Cornerstone Youth Group
The Refuge youth ministry invites all students grades six through twelve to find God's purpose in your life. Our youth leaders understand the crises that this generation is facing and feel led to provide a place that creates a time for growth, fellowship, and to build an everlasting relationship with Christ. It is hope, love, and His word that bind us and help u
s to live according to his will.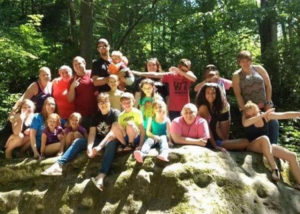 Join us for Youth Praise and Worship: 
Sunday Mornings
10:30 am – 12:00 grades 6th – 8th
Wednesday Evenings
6:30 p.m.-8:00 p.m.
Wednesday evening gathering is full of fun, food, fellowship, and the Word. This is for grades 6th -12th.
Chris Thomas
Youth Pastor
Chris Thomas has an amazing love for Jesus that is totally undeniable. God's Spirit is literally "all over him" as he takes the stage to sing God's praises in Worship and the energy he projects is contagious!
Chris has proven to be an awesome role model for our youth and an incredible Youth Pastor. He not only gives of himself, he gives from his heart and there could be no more winning combination than that. If you haven't met Chris and his wife, Rachel, make it a point to say hello. You'll be glad you did.
A Message from Pastor Chris
Hello Everyone,
I am Christopher Thomas, CCC's Youth Pastor. The name of the Youth Group is "The Refuge".
To tell you a little about myself, I am a native of a little town in Preston County, West Virginia, called Terra Alta. Growing up in a small community, similar to Buckhannon, the community has a plethora of small churches and congregations. I grew up in a little country church where, if 20 people gathered it would have been considered a packed house. I am thankful for my great grandmother, who faithfully took me with her to church every Sunday from a very young age. I have always enjoyed singing in church and attending church activities.
In the fall of 2009, I moved to Buckhannon to attend Wesleyan College. It was there that I received my Bachelor's Degree in Business Management and Economics. After graduating I got a job at First Community Bank and met Donna Davis. I cannot tell you how thankful and blessed I am for meeting the Davis family. Donna and I started to talk about our faith and church. She quickly invited me to her church, Cornerstone. Thank you Donna for being faithful and obedient. If it was not for you, I would not be where I am today. I have grown so much the past three years that I have called Cornerstone home. I cannot stress how important it was to me to have someone willing to take me to church. If you have an opportunity to bring the next generation to church, I would encourage you to do so, as the world will try to encourage the opposite.
In May 2017, Rachel and I took over the Refuge Youth Group. We instantly started to pray for direction of how God wanted us to move forward in developing a growing youth group. As many of you know, the Church's Mission Statement is "Live, Love, Serve." After a lot of prayer, we decided to share the same mission of "Live, Love, Serve" and apply it to the youth group. This would help us become goal-oriented and intentional.
The "Live" comes into play by having the youth fellowship and being a part of the Sunday Morning service. The "Love" comes into play through our Sunday night youth group, having a more personable and comfortable atmosphere to share and learn together. Lastly, the "Serve" part of the mission, we developed a Servantship Program within this program. The youth chose a department that they would like to serve in the church and we implemented the Servantship Program as part of our youth ministry.
I have to say, God has been working and shining through your kids! They have developed a joy to serve and to be a part of their church! I am proud of each and every one of them for taking a step of faith and getting out of their comfort zone. For the future of Cornerstone's Youth Group, please join us in prayer for spiritual and healthy growth. We need a generation of people who radically love and serve Jesus!
God Bless,
Chris
Cornerstone Community Church
live. love. serve.
Copyright Cornerstone Community Church, 2018
73 Crescent Ave.   |   Buckhannon, WV 26201   |   (304) 472-7754